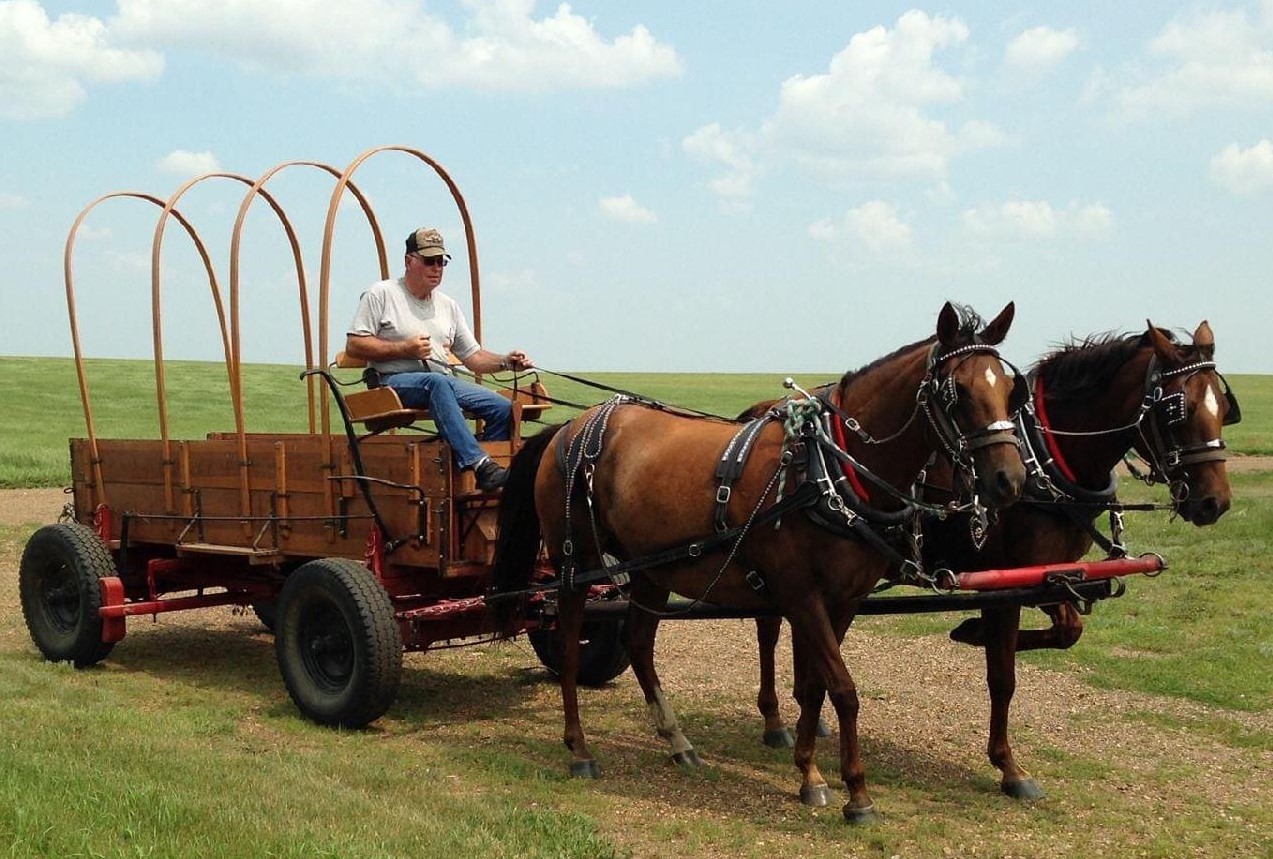 Saddle up and join us for the weekend!!! Sept 18 - Froelich Legacy Quarter Horses, 51 years selling these beautiful horses! Sunday, Sept. 19 - ER "Woody" & Shirley Penor - Horse enthusiasts' follow us over to McIntosh, SD on Sunday where we will be selling a Beautiful Chuckwagon, Buggies, Wagons, Horse Tack, Wood Working Tools, and So much more!!!!
Sale Schedule
12:00 - Tools/Shop
1:00 to 2:00 - 2 Rings: Tools, Trailers of items
2:00 - Chuckwagon, Buggies, Wagons, Pickup, Stock Trailer
Then back to small items on trailer, etc. if needed
Last items will be Bale Feeders, Horse Drawn Equip. fence line and Misc
If you are needing a place to stay for the weekend here are a few options for motels in the area.
Wrangler Inn (Mobridge, SD) 888-884-3641
Mobridge Kountry Inn (Mobridge, SD) 605-845-7215
The Baymont Inn & Suites (Mandan, ND) 701-663-7401
Lemmon Country Inn (Lemmon, SD) 605-374-3711
Dakota Lodge (Lemmon, SD) 605-374-7815
Let us know if you have any questions. Weishaar Auction Service 701-876-9023
Upcoming Auctions
---
---
---
Contact Us
Physical Address:
16205 Johnson Rd
Sentinel Butte, ND 58654
Mailing Address:
PO Box 136
Golva, ND 58632
Phone: 701-872-5299
Fax: 701-872-5299